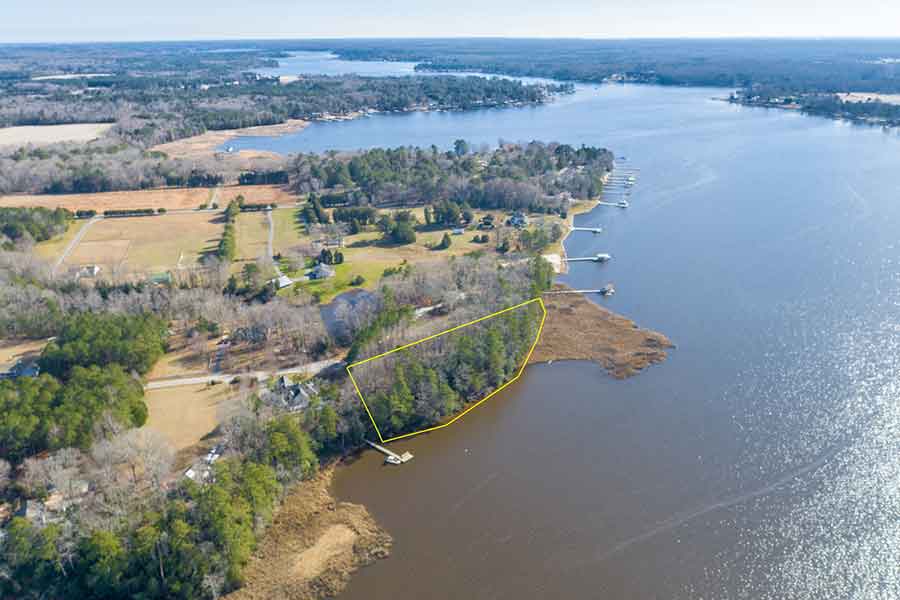 4.8 Acres – Private large waterfront lot with sweeping views of the Piankatank located in a quiet small community. Neighboring homes on either side are not in view from this lot which has a nice building envelope. No flood zone, multiple locations for a pier, 3-4′ MLW. A new survey on order to include RPA setback. Pier in the pictures is a neighboring pier, not part of this lot. But the lot line is adjacent to the pier. Yellow lines on pictures are drawn using GIS maps, not the new survey. So they can be subject to some modification. Brown green marsh is charming lively in season.

Price: $245,000
Address: 600 Pipe in Tree
City: Hartfield
State: Virginia
ZIP: 23071

MLS #:
Square Feet: N/A
Bedrooms: N/A
Bathrooms: N/A
Guest House: N/A

Get more details on this listing.
Call Neena Rodgers:
(804) 436-2326
Or use the form below to send us a message.