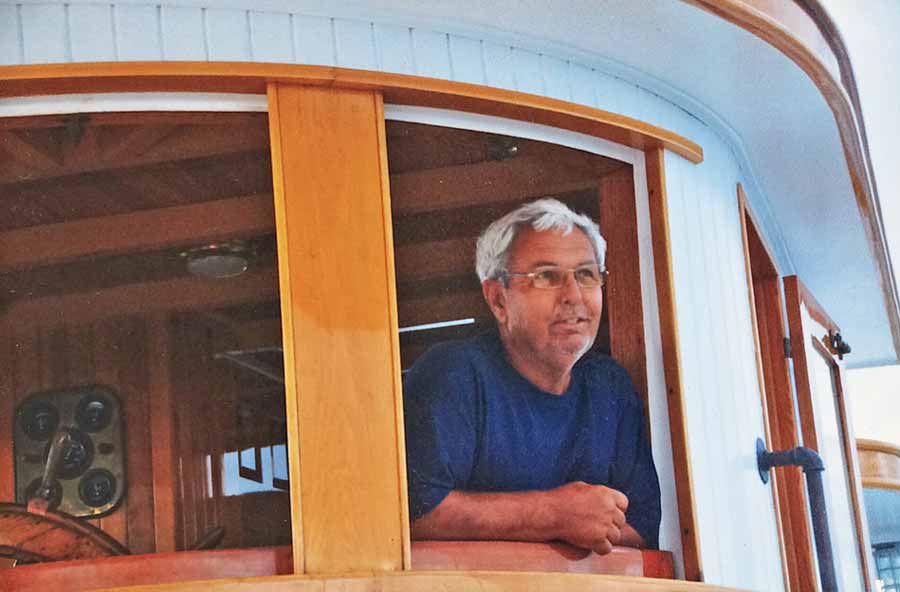 Ward Tugs, Deltaville, Virginia
When John Ward looks out his office window he doesn't see a parking lot. He doesn't see any pavement; no grass or trees. He sees water. Everywhere. John's "office" is the helm of a tugboat, chugging along somewhere on the Chesapeake Bay, where he serves as captain and co-owner of Ward Tugs, based in Deltaville, Virginia. Born and raised here, his entire life has centered around Jackson Creek. John joined the Coast Guard Reserves for six months after graduating from high school, then for a short time, attended business college in Richmond. But the water called him back home.
I went to business college in Richmond for a short while, but that wasn't in my blood." —John Ward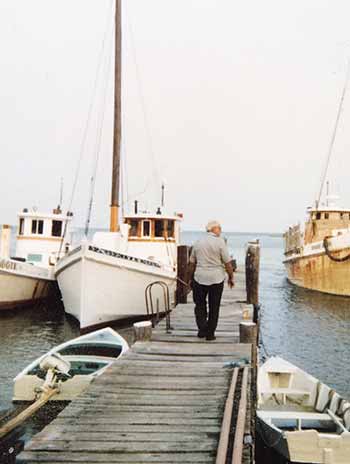 "I was born into it," he says, sitting at the kitchen table in the home he shares with his wife, Luann, overlooking Jackson Creek. Together with his cousin Floyd and son Jay, they operate Ward Tugs with a fleet of seven tugboats sporting the latest state-of-the-art technology — a far cry from the wooden workboat his grandfather used when he started this multi-generational family business back in the mid-1920s. His grandfather started out hauling all kinds of cargo, from oysters and crabs, to grain and junk. When his three sons graduated from high school he bought each of them a boat and put them to work. The next generation included John and his eight cousins. "They all dabbled in the family business when they were young. But it wasn't for everybody," he says. John and Floyd jumped in and stayed with it.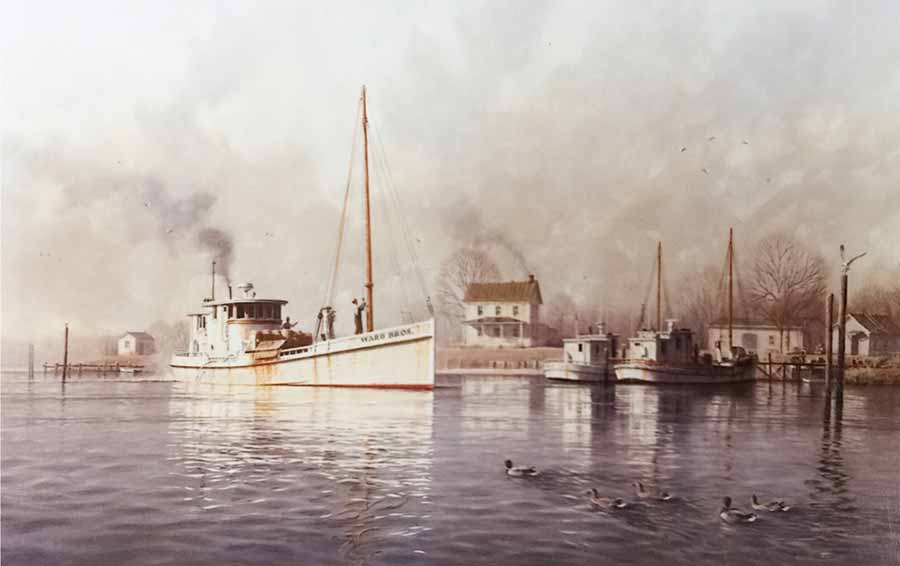 Times Have Changed
During John's first 15 years in the business, he worked alongside his father on The Ward Brothers, a boat that would later become the subject of a grand work of art painted by nationally acclaimed American artist John Barber (see photo). A framed copy dominates a wall in John and Luann's home. In the mid-1980s the seafood business on the Chesapeake Bay started to decline and the grain business began to grow. At that time, the Wards purchased their first tugboat and began transporting corn, wheat, barley, and soybeans exclusively. With their newly purchased modern technology they went from a cargo capacity of about 1,800 bushels to a whopping 125,000. John and Floyd decided it was time to sell the last two boats from their wooden fleet. A businessman purchased the boats and they became floating dockside dining rooms for a restaurant on Baltimore's Inner Harbor.
Back in the day, the family work ethic was intense, John recalls. "Holidays and birthdays didn't stop you. You went to work. That's just the way it was. The only time we really took off was maybe Thanksgiving and Christmas." His weekends were the same as weekdays. If a boat needed repairing, they took care of it no matter what else was going on in their lives. Although John has reached retirement age, he currently has no plan to officially retire, or "walk away," as he puts it, because "I like it." He's cut back on his schedule a bit, and now takes more opportunities for relaxation and family time. A health issue sidelined him for a few years during which his father's own health was declining. John was able to be with his dad every day and found that time to be especially gratifying. He also likes to stay involved with the boat maintenance. "If we have repairs to be made on the boats I like to oversee the work and get in there and do some of the work if I can," he says.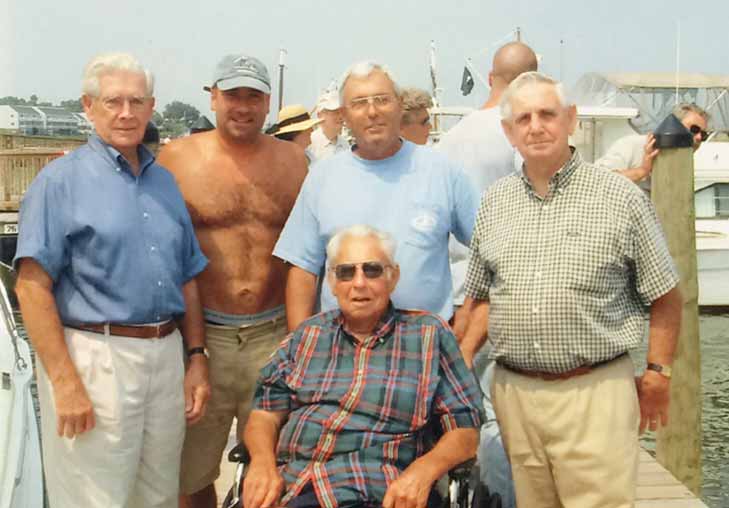 Some of John's business challenges include staying current with regulations, and finding and keeping good help. "We try to run it like a big family. You can have great people who've been with you forever and the next thing you know they say, 'I want to try something else.' Sometimes an employee might want to advance and the size of our company can't really offer but so much," he says. Ward Tugs employs about 20 people, with three to four people on the tug at one time — a captain, mate and one or two deckhands. The crew takes turns cooking meals and everyone pitches in to help clean up. When they're at dock they "grub up" (that's tugboat talk for grocery shopping) for a few days.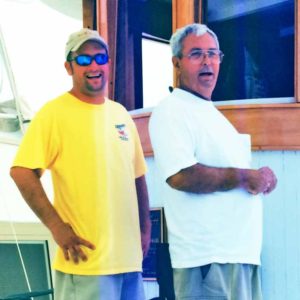 John recalls a simpler time. "It's just a family operation. Back when we had the bay boats they never left the dock unless a family member was operating it. We ran them ourselves. But when we got into the tugboats we added crew members and more employees," he says.
The industry is constantly changing and the Ward Brothers continue to adapt to keep their legacy alive. When I contacted John to meet for our interview he was up in Delaware on his tug, using a crane to retrieve three boxcars from the Susquehanna River. Heavy wind had blown them off of an overpass. He makes it sound like just another day at the office.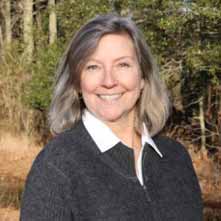 Written by Carolyn August for Rodgers & Burton –
Carolyn is a writer and designer who has been working in the communications field for over 25 years. She will take on any topic to research and write about, and especially enjoys taking complex subjects and making them easy to understand. Often called a "renaissance woman" by her friends and colleagues, her many creative passions include writing, ceramic arts, music, fiber arts, gardening and winemaking. She and her husband share their Virginia farmhouse with two dogs, one cat and a pair of bald eagles who nest in their woods. When not creating, Carolyn prefers to be paddling on the waters of the Chesapeake Bay.