Virginia's Chesapeake Bay offers some of the finest waterfront real estate in the country. Here on the mid to lower areas of the bay we're fortunate to offer quiet small town living with close proximity to Richmond, Washington, D.C. and Northern Virginia. Here you'll find everything from grand waterfront estate homes to quaint coastal beach cottages, all tucked away from the big city hustle & bustle, all with waterfront views, and all with easy access to the Chesapeake Bay.

Life is Good Here – Low taxes, low crime rates, and award winning public and private schools make Virginia's Tidewater region one of the most sought after places to live in the state. We encourage you to explore our area and Contact Us anytime with questions. We know the areas best kept secrets on land and out on the water.
The Northern Neck of Virginia
The Northern Neck gets its name from being the northern most peninsula of three on the western shore of the Chesapeake Bay. Located just north of the great Rappahannock River in Lancaster County, Virginia. Cities and townships include; Irvington, White Stone and Kilmarnock.
Virginia's Middle Peninsula
You guessed it! The Middle Peninsula is just south of the Northern Neck and is bordered to the North by the Rappahannock River and by the York River to the South. Cities, Counties and townships include; Gloucester and Mathews Counties and Middlesex County, home to; Urbanna, Deltaville and Hartfield areas.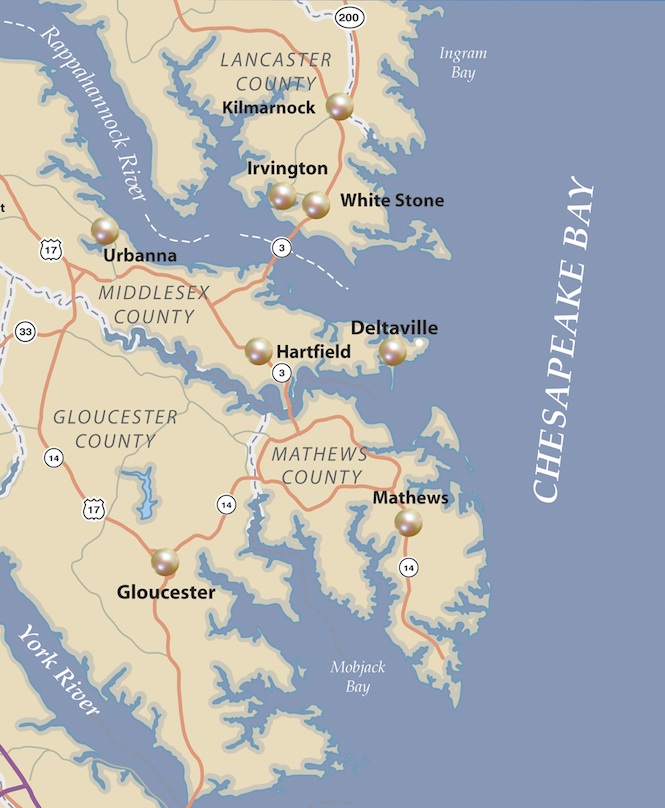 View our Waterfront Home Listings
Questions about the area? Contact Us
Call Neena Anytime! (804) 436-2326