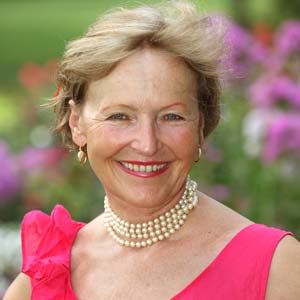 After a life time (50 years or half century makes me really old, but it is true!) of real estate in Europe and Virginia, committed fully to clients and colleagues, I'm returning to my native The Netherlands to savor a well earned retirement and spend time with extended family.
I'm deeply thankful for the friendship of great clients and wonderful colleagues/friends I've met during my sojourn in Virginia, and feel sad leaving them behind along with the sparkling waters of the Chesapeake Bay.
Neena will continue on with Rodgers and Burton which we created together quite some years ago. She is expertly assisted by our same team at Horsley Real Estate and will continue to grow and innovate Rodgers and Burton, Virginia Luxury Waterfront Homes, for all our current and future sellers and buyers.
An exceptional career in Real Estate – Diana Burton moved in 2000 to the United States from The Netherlands where she had lived most of her life, with her husband, an American astronomy professor who had spent most of his professional life in The Netherlands. She holds a Bachelors Degree in Dutch History, a Masters Degree and ABD in American Colonial History from the University of Leyden, The Netherlands.  Diana had owned several real estate companies in The Hague, Netherlands, since 1973, specializing in serving the expatriate community. The Burton family has several children and  grandchildren, all now residing in the United States. Diana is an avid reader, be it history or great fiction, and a passionate equestrian, having trained in advanced Dressage.
Diana returned to real estate in 2004 and built up an impressive Virginia waterfront portfolio as a consistent PLATINUM Producer in the Chesapeake Bay and Rivers Association of Realtors and a TOP Producer for IsaBell K. Horsley Real Estate.
When my wife and I were seeking a home on the Chesapeake Bay, we were lucky enough to meet Diana Burton. Diana listened to us, analyzed our objectives and did an outstanding job of sourcing properties that met our needs and wishes. Each time we visited, we saw something we liked better than we had seen previously- and we appreciated her insightful comments as to the pros and cons of each property. In the end, Diana found us the perfect waterfront home. We would recommend Diana, and her team, without reservation!
— Jim and Ronnee Taylor, Chicago, IL
Diana has been able to combine her love for American colonial history with her deep interest in the gorgeous historic homes and estates on the shores of the Chesapeake Bay and it's tributary rivers. She has also enjoyed practicing what she preached to the real estate agents working for her in The Netherlands: that if you are in real estate, you are 100% committed to giving service to your clients.