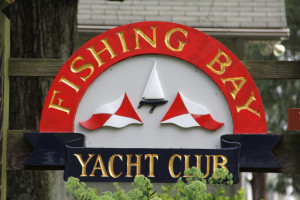 You will find the boating capital of the Chesapeake right here in Deltaville.
It is a boater's dream, nestled on the shores of the great Rappahannock River, the Piankatank, and the Bay, reminiscent of a time gone by…when folks lived a slower and simpler pace. It is a place where locals don't leave, and boaters keep coming… and some even choose to stay and become part-time land-lovers.
If you are interested in sailing, membership of the Fishing Bay Yacht Club (FBYC) is a must. It is located on a narrow peninsula called Stove Point, and enjoys frontage on both protected Jackson Creek and on Fishing Bay Harbor with views to the Chesapeake. When moored at FBYC you will never have to leave your cockpit to enjoy the breath-taking sunrises and sunsets from "stem to stern". It is a wonderful get-away for city dwellers and busy professionals, who enjoy spending their free time relaxing on the Bay, and a mid-point between Annapolis and Norfolk for those cruising the Bay and its tributaries.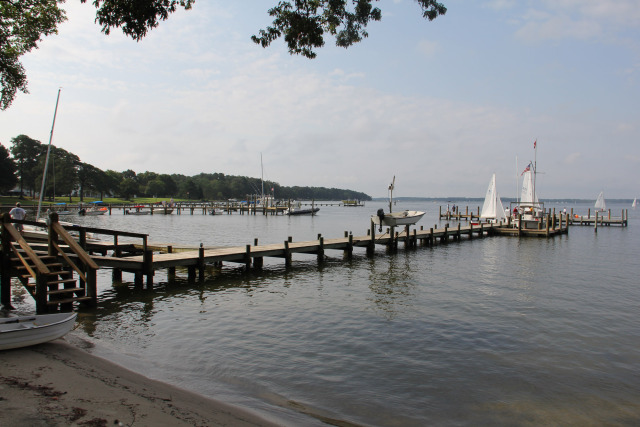 The private clubhouse and salt water pool are the location of many wonderful informal parties and a great setting to meet old and new like-minded friends. The Club offers many practical amenities such as racks for smaller boats, slips for members with larger yachts, a 3-ton lift for dry-sailed dinghies, as well as ramps and parking for boats on trailers.
The FBYC offers year round events for their members and guests: junior sailing programs – from sailing introduction to advanced racing juniors; private lessons for young and old, beginners or advanced sailors; cruising seminars and the accredited and heralded Safety at Sea Seminars. Be sure to attend the numerous regattas FBYC hosts, such as the Leukemia Cup, the Geezer Regatta (the Classic Regatta in August) or the Stingray Point Regatta on Labor Day Weekend.
Visit the FBYC on the web at www.fbyc.net, or call 804-305-1244. You can really get a sense of what being a member is all about on www.facebook.com/FishingBayYachtClub