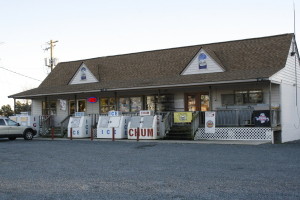 In 1982, Kevin Wade began selling oysters out of a pickup truck in the town of Deltaville, Virginia. He would visit local restaurants and grocery stores, take orders and deliver a fresh product the next day.
His mother and father were owners of one of the most famous restaurants in the Chesapeake Bay area – Taylor's Restaurant. His father had taught him everything from how to run an efficient business and most importantly, demanding only the highest quality when dealing with seafood and Kevin's mother was the backbone of the business with her hard work and dedication. Kevin quickly outgrew his pick-up truck and built a small facility with a retail storefront in downtown Deltaville. The seafood company is owned and operated by the Wade family.
Over the years his business grew. The retail storefront became a place where everyone would buy fresh local seafood and fishing gear. The wholesale side of his business began to develop as he began shucking oysters, hand-picking crabs for fresh crab meat and shedding soft shell crabs. Kevin began to develop his business with the production of fresh Chesapeake Seafood and his facility was given the distinction of a model processing facility with the Virginia Department of Shellfish and Sanitation.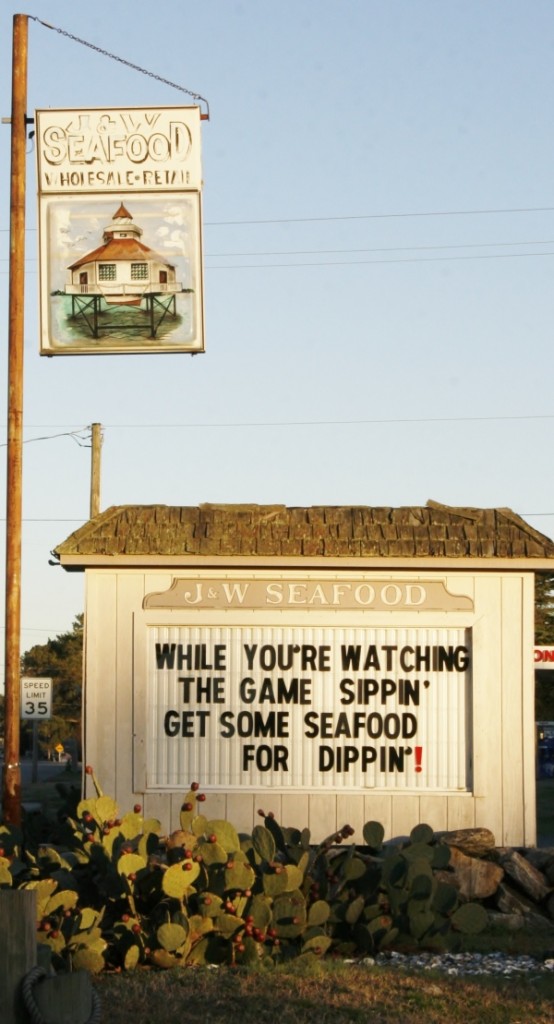 Driving down route 33 you cannot miss the store front with its mountains of oyster shells and the welcoming sign, reminding you everyday, that today is the day to stop in and buy your favorite seafood or just visit the retail store for gourmet foods, fine glassware, wine, crackers and much more. They also have a full tackle and bait shop for that fisherman in your family.
Today, J&W Seafood has 2 plant locations and 2 retail storefronts. The plants include a crab picking operation that produces only the highest quality handpicked crabmeat and an oyster shucking operation that produces the finest shucked oyster product. Their soft shell crabs are known for their wonderful taste and distinct quality. J&W Seafood products are distributed through only reputable retailers throughout the country.
J&W Seafood is a 10 time exhibitor at the International Boston Seafood Show where their products are showcased to people and companies from around the world.
J&W Seafood now offers their products online through their website www.crabville.com. Please call on Crabville© for fresh Chesapeake Bay Seafood and other great seafood alternatives.
If you would like to find out more information about J&W Seafood of Va. Inc. or Crabville© please visit the business site at www.jandwseafood.com. If you are in the Chesapeake Bay region and would like to tour the facilities please contact them at customerservice@crabville.com.
Those of us lucky enough to live in the area, frequent the store usually several times a week for a quick dinner selection, the catch of the day , or a lovely wine to share with friends.