Our northernmost waterfront listing just off the Potomac River in Heathsville, VA is truly of grand design, and on any given day, shows like a champion. But last Sunday, on my long drive through the Northern Neck of Virginia in the heavy fog and pouring rain… I was worried. Not as much about driving in the messy winter weather but about how this showing was going to go.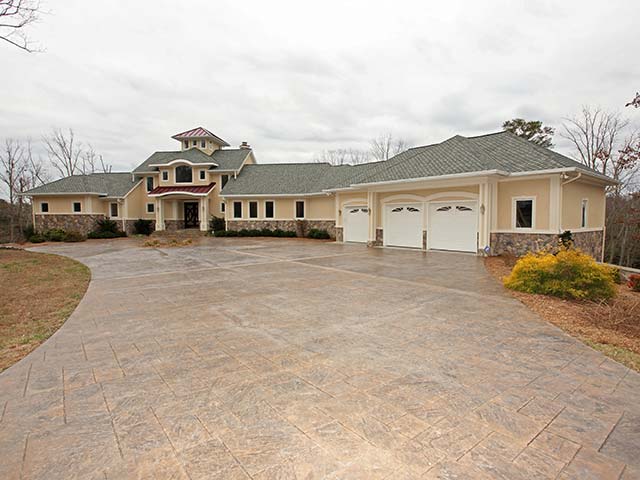 Every real estate agent knows that showing homes in bad weather is a bad idea but sometimes it just can't be avoided. I thought "this is the worst weather imaginable to show a $ 1,395,000 waterfront home". However, was I happily surprised, it could not have been a better showing.
From the moment the clients walked over the threshold they just absolutely loved the beautiful winter light streaming in even though it was so overcast, the quality of the house, the warm beiges and browns used in the home blending so well with the outside scenery.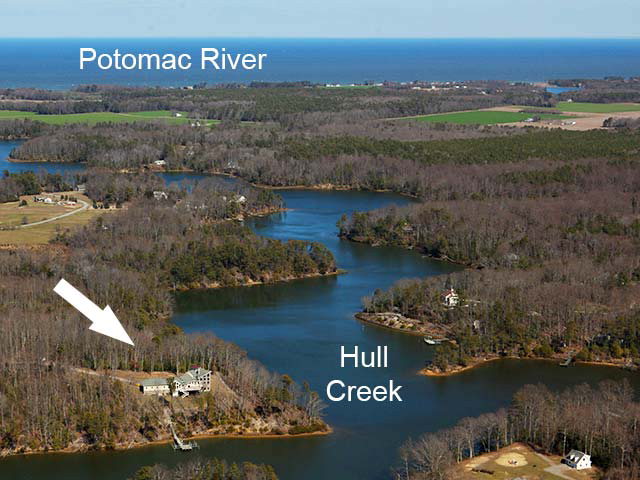 Looking back I'm not sure why I was surprised the home showed so well on such a dark and dreary day. I've shown Promise Pointe on multiple occasions and know good and well how the natural light from the towering windows engulfs the interior, and how the elevated view of Hull Creek surrounds you like a hug from a friend or, well… like a promise.
With seven acres of total privacy located within striking distance of Washington D.C. (and the best of the Northern Neck) one would be hard pressed to find a comparable waterfront home of this caliber in this price range, or location. Promise Pointe was custom built by the homeowner/contractor with every detail worked out to provide family comfort, entertainment, and contemporary style. From the one-of-a kind custom colored concrete counter tops to the state of the art home theater, and Brazilian cherry floors, Promise Pointe delivers… every time.
Why not have a look for yourself? Let's schedule a showing, I'll be there rain or shine. – Diana