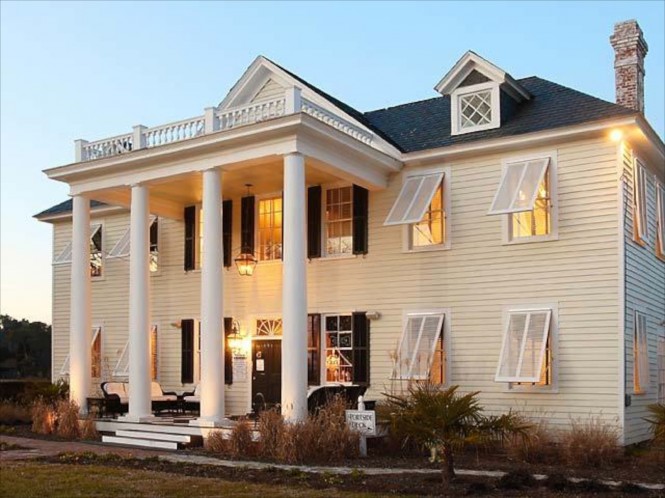 Offered at: $795,000 – Bistro Restaurant & Inn – The perfect opportunity for an enterprising Chef to live and work in a fully restored historic building with all the ingredients for a successful restaurant & inn.
This Mathews Court House classic is known for its live music, fine food & spirits or even a weekend stay. Beautifully restored from the ground up and opened in early 2009, The White Dog Inn catered to dedicated local fans from Mathews and the surrounding areas of Gloucester, Deltaville, Urbanna and the Northern Neck of Virginia.
With rich and interesting history the White Dog Inn is a distinctive Mathews County landmark built in 1840 as a hotel and previously owned by Hollywood actress Toby Wing.
**Update – Congratulations to owners Mac & JC Casale and Chef Walter Wilkes. The White Dog Bistro is currently enjoying great success in Mathews and placed in the Final Four of the 2015 Virginia is for Lovers Culinary Challenge. Stop by for dinner when visiting Mathews and you'll see why! thewhitedogbistro.com