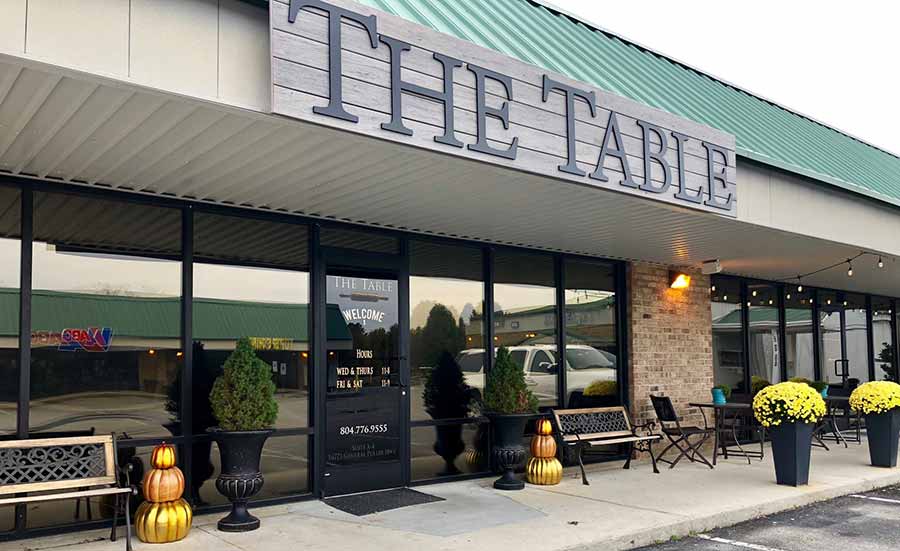 It is rare for a community of roughly 1,100 citizens to have bragging rights to a restaurant and catering business owned by a classically-trained chef. But the residents of Deltaville are just so fortunate. Hidden within a small shopping center on the edge of town you'll find The Table at Wilton restaurant serving exceptional cuisine along with a full-service catering company.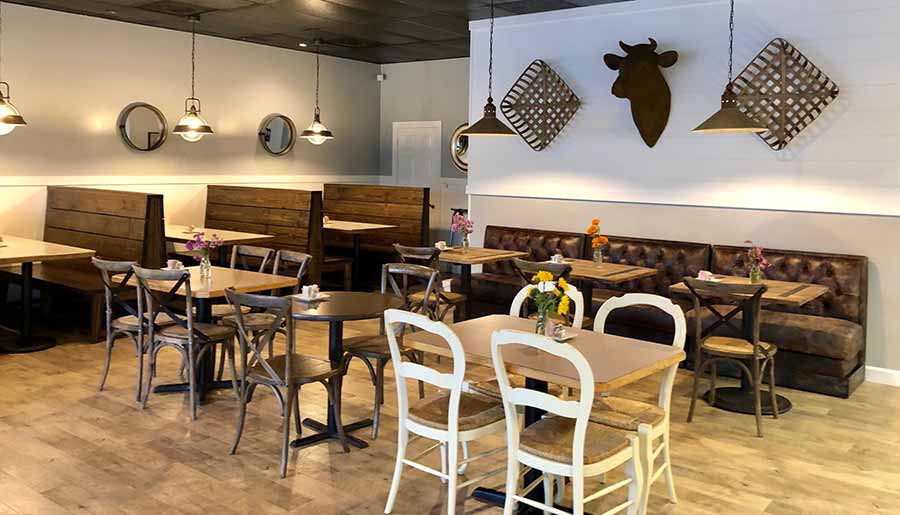 As you walk inside, you are quickly welcomed by one of their skilled staff who are happy to make you feel at home. The eatery is bright and modern with leather banquettes and booths along the perimeter as well as tables and chairs arranged attractively throughout. The soft gray walls paired with dark wood furniture offer a relaxing and inviting atmosphere. A recent renovation this February, transformed the previous deli case into a full-service, concrete bar that separates the kitchen from the dining area. This latest makeover provides additional seating for customers desiring a cocktail while awaiting a table or the option for a drink or to dine exclusively from this sleek, new vantage point.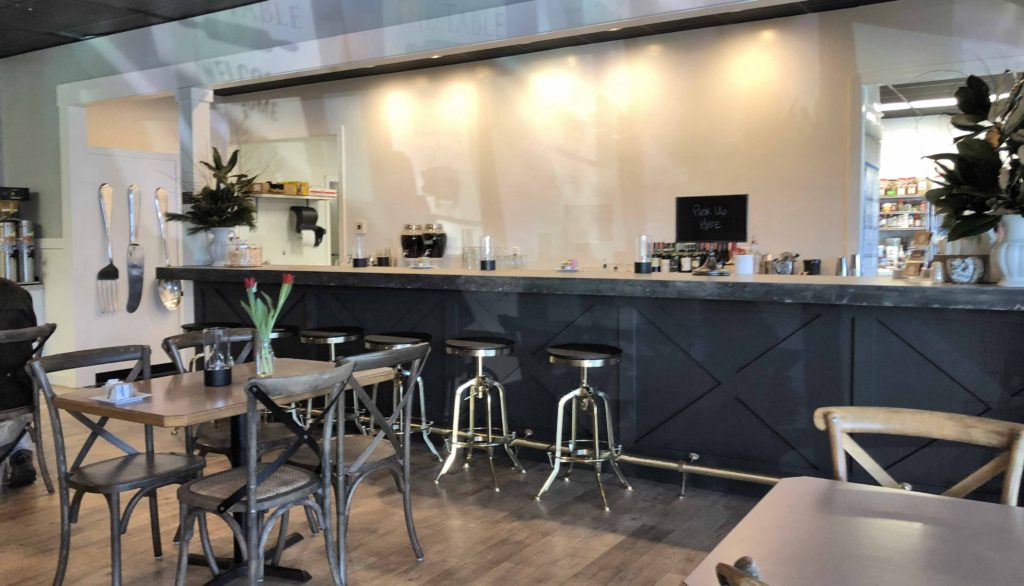 The Table opened its doors at this location in August 2015 as a branch of their catering company -which first launched in 2011. However, there's been a lot of reconstruction since then. In the beginning, it was simply a small, "to go" deli with no seating. As customer demand grew, they expanded the space and provided seating that included reclaimed Dominion Power cable spools. Over time, they continued investing in the dining room and now offer a full-service, sit down restaurant that also caters hundreds of parties, weddings and events throughout the area. Additionally, they offer holiday menu packages for families to pick up catered meals or à la carte items prior to occasions like Thanksgiving, Christmas, Labor Day weekend, etc.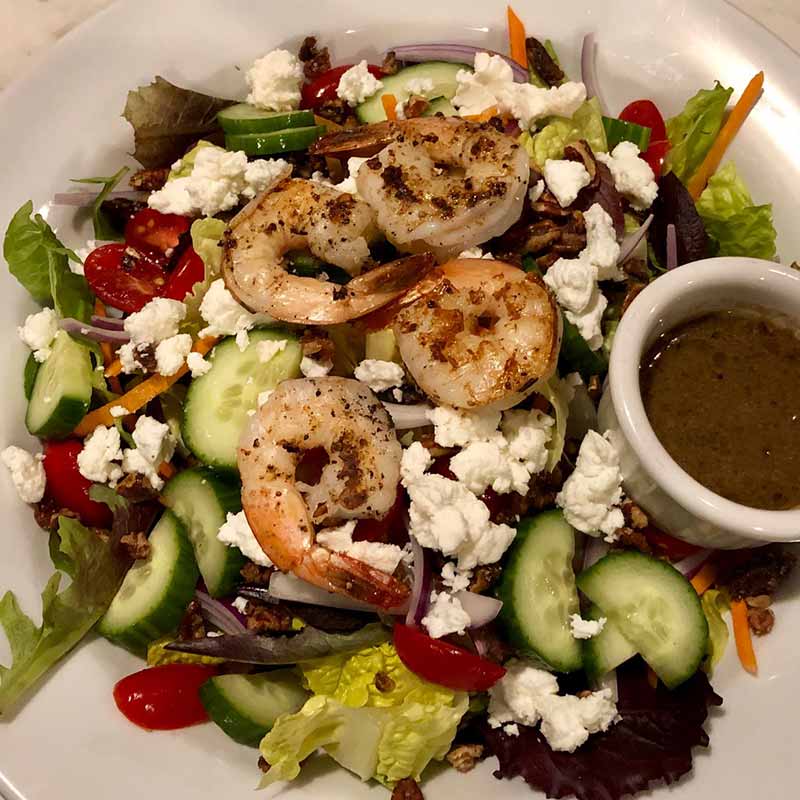 A native of the area, chef and owner Helen Elizabeth Ward holds degrees in food management and culinary arts from the renowned Johnson and Wales University. Her ties to Middlesex County began with her great-grandparents who owned Payne's Store beginning in the 1940s – a landmark that stood for almost a century between Hartfield and Deltaville. Ward takes pleasure in showcasing "American scratch" cooking while also incorporating homemade recipes that have been in her family for generations. The chicken salad and caramel cake recipes are from her great-grandmother, Rosa, and the potato salad and coleslaw served originated with her grandmother, Francis.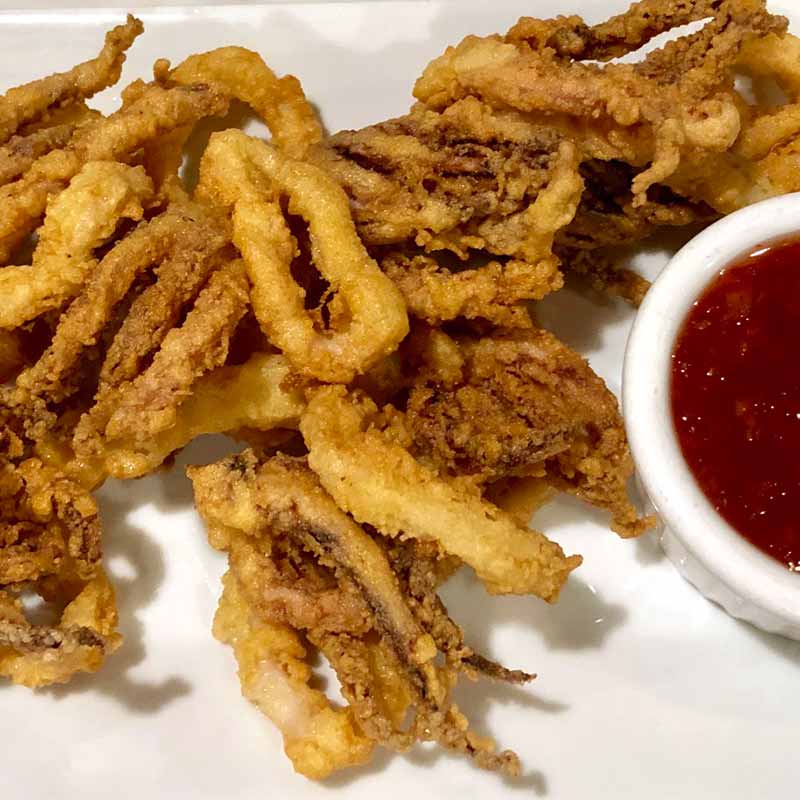 It is rare to treat a meal as the pure celebration of the senses it can be. But this restaurant succeeds in doing so. The preparation of each dish personifies Ward's creativity, inventive touch and family traditions. She utilizes regional ingredients when accessible and only uses fresh seafood and fish. Their oysters are from J&W Seafood; chicken, eggs and turkey from a farm in Gloucester; cheese from Wake; and occasionally quail eggs from Ward's mother to use in specific, daily specials.
On the Menu: Breakfast items range from a bacon, egg and cheese biscuit for $5.50 and a pancake platter (on Saturdays only) for $9.50. Lunch options include a BBQ pork sandwich for $8, chicken salad croissant sandwich for $9 and fish tacos for $12. Dinner selections begin with appetizers such as fried calamari for $10, coconut curry mussels for $12 and creamy macaroni and cheese for $6. Entrees include the Wilton salad (also available at lunch) for $9, an oyster platter for $22, and Mrs. Payne's fried chicken dinner for $24. Additionally, daily specials supplement these and many other tasty menu offerings.
Hours & Info: During the Winter season, they are open for breakfast, lunch and dinner on Wednesdays and Thursdays from 11:00am until 8:00pm and on Fridays and Saturdays from 11:00am to 9:00pm. Breakfast options are available from opening until 2pm. Hours increase during the spring, summer and fall. You can visit them online at thetableatwilton.com, or follow them on Facebook and Instagram @thetableatwilton.
Location:
The Table at Wilton
16273 General Puller Hwy.
Deltaville, VA 23043
For reservations call: 804-776-9555
---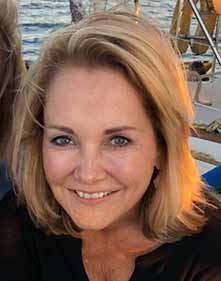 Written by Pat Rabb Zulick for Rodgers & Burton – Pat is a graduate of Simmons College with a BA in Communications / Public Relations. Her more than 35-year career in Northern Virginia included 25 years in technology with IBM / Siemens as a Software Designer, Engineer / Developer and Senior Instructor for Sales and Systems Engineering. Her remaining 10 years were devoted to alumni relations work at George Mason University and lastly at American University. Since moving to Deltaville in 2015 and retiring in 2017, Pat enjoys working out and volunteering as a board member for the Deltaville Maritime Museum. She is also an avid member of the Tidewater Oyster Gardeners Association where she volunteers at fairs to encourage oyster gardening and aquaculture to help clean the Chesapeake Bay.