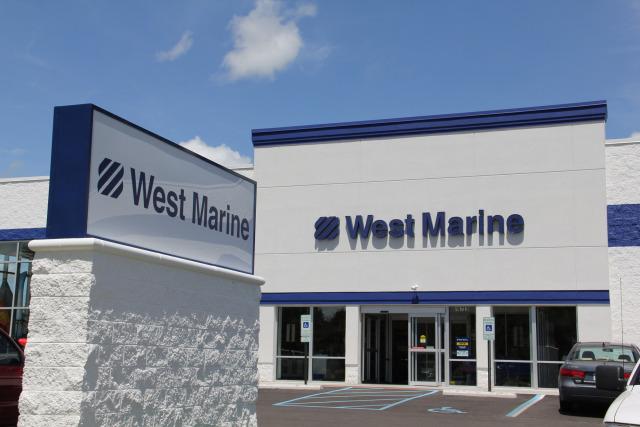 Owning a boat of any kind provides countless hours of fun and adventure. It gives you a feeling of freedom, and time spent on a boat is oh so relaxing. However, a boat is also an investment, and it requires work and maintenance. As every boat owner knows, no matter what type of vessel you own, your boat is a labor of love!
In Deltaville, the boating capital of the Chesapeake Bay, West Marine has been a prominent source of upkeep and repair supplies for a long time. But there's more to West Marine. It also caters for those water craft enthusiasts, who enjoy all types of water sport such as fishing, kayaking, water and jet skiing. Here they can find the necessary accessories which make their days on the water fun and safe.
Recently West Marine moved just down the highway to a brand new building with over 20,000+ square feet of marine "must-haves", ready to fulfill every "boaters dream", when it comes to equipment, accessories, parts, marine electronics, apparel, or fishing and sailing gear. They now have a larger selection than ever before!
Not only boaters are passionate about their sport, but so are the staff members. They are only too happy to advise you about your needs when you head out to sea. West Marine carries a wide selection of popular brand-name products such as Raymarine, Interlux, Pettit, 3 M, West System, Harken, Lewmar, Mustang, New England Ropes, Taylor Made, Gill, Shipshape, Mercury, Pen, Shimano, Cannon, Stearns, Liquid Force, Garmin, and many more. The store is conveniently close to marinas in the vicinity.
So, if you are visiting Deltaville, stop in and check out this wonderful selection of products available. The new facility is located at 16723 General Puller Highway,
Deltaville, VA 23043, phone 804-776-0400, www.westmarine.com.