Deltaville offers visitors a mix of maritime history, water-fueled activities, and outdoor fun. In the same weekend, you can tour a maritime museum, take a sailing lesson, attend a semi-pro baseball game in a vintage ballpark, and bring your lawn chair and picnic to an outdoor concert.

Situated on the Chesapeake Bay at the eastern boundary of the Middle Peninsula, Deltaville is bordered by the Rappahannock River to the north and the Piankatank River on the south. Just a leisurely drive from Williamsburg or Newport News and barely an hour and 20 minutes east of Richmond, the town is known as the "Boating Capital of the Chesapeake Bay" due to its boatbuilding history.

It's the perfect destination for boaters as well as for those who just like to be near the water – with plenty to do on shore as well.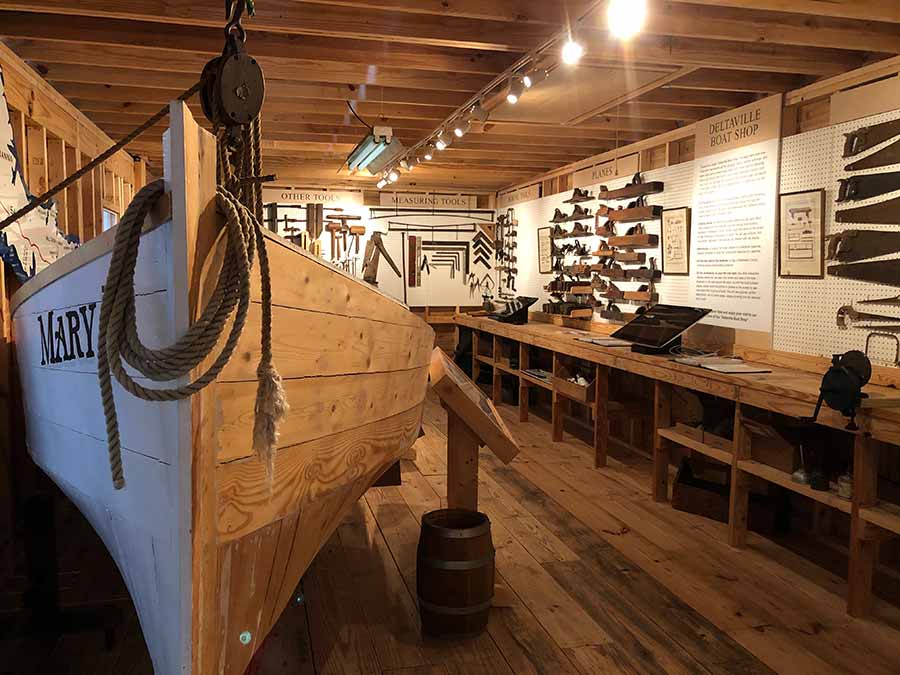 Deltaville Maritime Museum
Visit exhibits that bring to life the maritime history of the region. Current displays include: "Chesapeake Bay Skipjack, Virginia", "Deltaville Boat Shop", "All About Chesapeake Oysters", "Chesapeake Bay Meteorite", "Native American Boat Builders", an exquisite, pond boat collection and more. Board the F.D. Crockett, a 64' log-bottom buy-boat on the pier walk as well as the 31' reproduction of the shallop that Captain John Smith used in 1608 to explore and map the Chesapeake Bay. Open from 10-4pm, Monday through Saturday and 12-4pm on Sundays. Deltaville Maritime Museum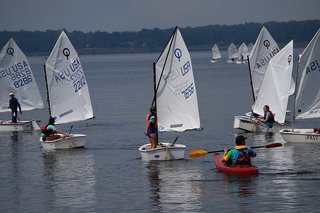 Junior Sailing Camp
During the month of June, your children or grandchildren (ages 5 to 18 years old), can become confident sailors while attending Junior Sailing Camp at Fishing Bay Yacht Club. On two consecutive weekends, the Opti Kids program teaches sailing in waist deep water for ages 5 to 8. Then during Junior Week, sailors between the ages of 6 to 18 are subdivided by age and experience for lessons aboard boats ranging from an Opti dinghy to a larger keel boat. You do not have to be a yacht club member to participate in either program.

Deltaville Ballpark
In May, June and July, attend a semi-pro baseball game in the wooden grandstands of this historic ballpark built in 1948. Home to the Deltaville Deltas, it will transport you back in time to a by-gone era. Admission to games is $6 for adults, $3 for teens, and free for children (age 12 and under).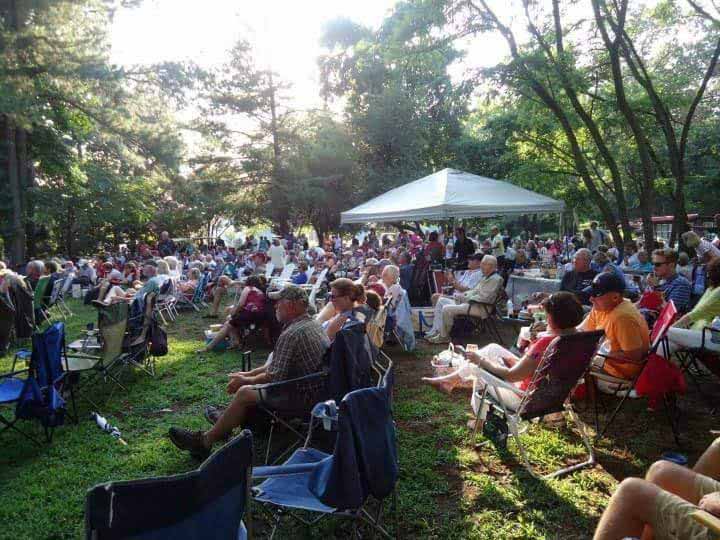 Groovin' in the Park Concert Series
On the 4th Saturday of the month (April through September), bring your lawn chair, cooler and picnic to this casual, outdoor concert series held on the waterfront stage at the Deltaville Maritime Museum. Food and beverages are also available for purchase. Tickets are $10 in advance and $15 at the door.

Fishing Charters
Charter a fishing boat and try your hand at catching rockfish (striped bass), trout, spot, croaker, and bluefish on the Chesapeake Bay. Private charters for up to 6 people typically range from about $300 to bottom-fish for a half day to approximately $770 for a full day of striper fishing (plus tip). A 12-hour off-shore fishing trip for tuna, marlin, etc. will cost about $1,850. The price includes your license, gear and tackle but you'll need to bring your own food, drinks, and something to carry home your catch.

Sailing Lessons for Adults
From the basics (Intro to Sailing) to becoming certified at advanced or offshore levels, adults can take classes from a certified, ASA (American Sailing Association) instructor at Norton Yachts. Sailors 14-18 years old may be able to participate after a personal interview.

Jackson Creek Christmas Cruise
In early December, get into the Christmas spirit with this annual, holiday cruise along Jackson Creek and view the dazzling Christmas lights that decorate the waterfront homes, boats and docks! Tickets are $10 for adults and $5 for children. Get details on the Deltaville events calendar.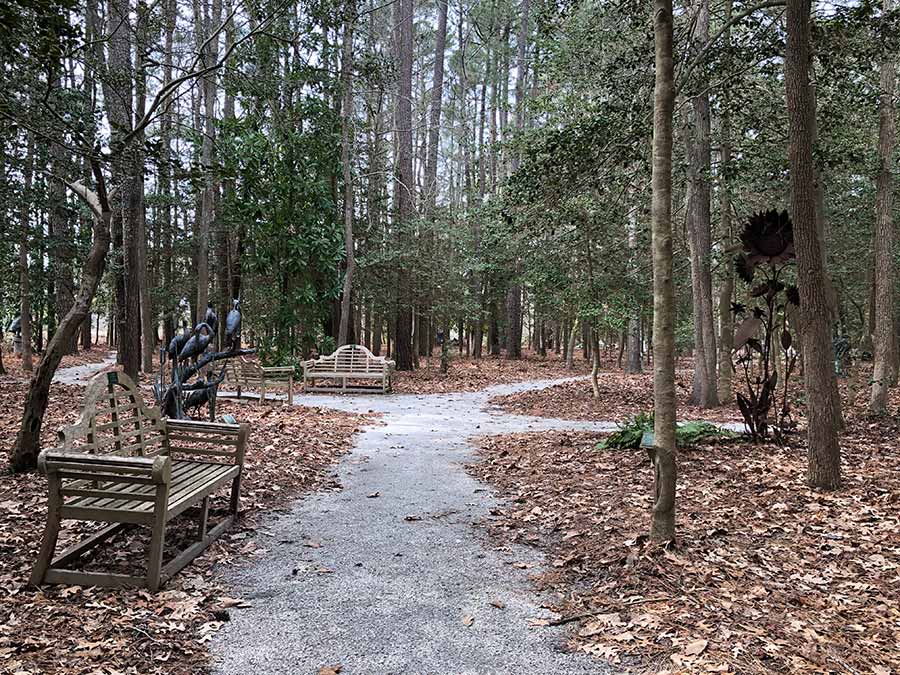 Holly Point Nature Park
This 36-acre setting, that includes the Deltaville Maritime Museum, is a great place to stretch your legs while meandering through a sculpture garden along a woodland trail. It also features a kayak/canoe landing, a waterfront living shoreline, pier walk, picnic areas and a children's garden with greenhouse. On the 4th Saturday of the month (May through September), browse the farmers market for local produce, honey, artisan cheeses, art, jewelry and more. Leashed pets are welcome, and the park is open from dawn to dusk daily.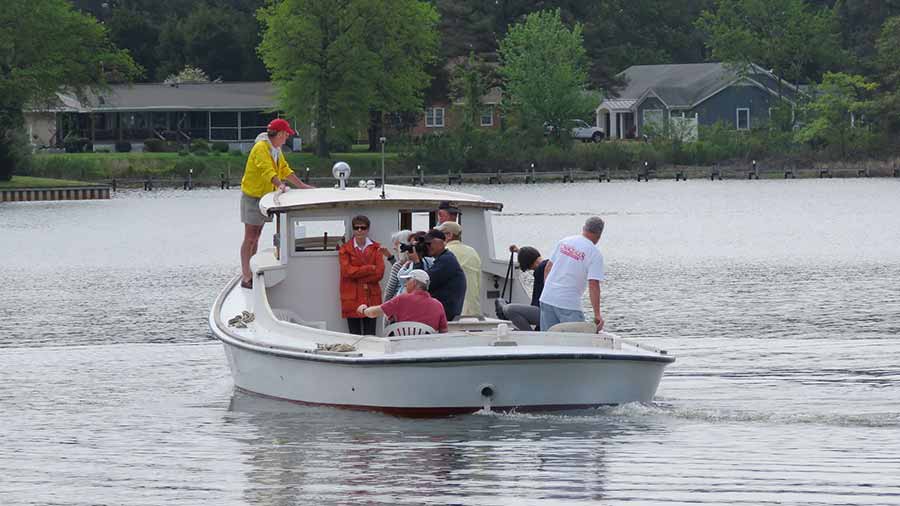 Discovery Cruise
A free, 30-minute long cruise aboard a classic, Chesapeake Bay workboat is offered to Deltaville Maritime Museum members and potential members along Mill Creek, Jackson Creek and the Piankatank River. Cruises run between 9:30am and 1:30pm from the Deltaville Maritime Museum pier on the 4th Saturday of the month (May through September).

Geocaching
Use a GPS receiver to participate in this outdoor treasure-hunt game in which participants hide and seek containers. Here you can follow in the path of Captain John Smith by geocaching in the area.
---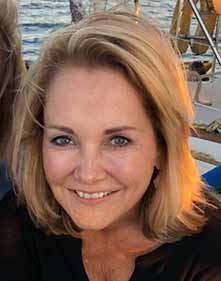 Written by Pat Rabb Zulick for Rodgers & Burton – Pat is a graduate of Simmons College with a BA in Communications / Public Relations. Her more than 35-year career in Northern Virginia included 25 years in technology with IBM / Siemens as a Software Designer, Engineer / Developer and Senior Instructor for Sales and Systems Engineering. Her remaining 10 years were devoted to alumni relations work at George Mason University and lastly at American University. Since moving to Deltaville in 2015 and retiring in 2017, Pat enjoys working out and volunteering as a board member for the Deltaville Maritime Museum. She is also an avid member of the Tidewater Oyster Gardeners Association where she volunteers at fairs to encourage oyster gardening and aquaculture to help clean the Chesapeake Bay.