Visiting Deltaville? Be sure to check out: Things to do in Deltaville.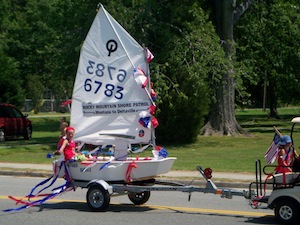 Deltaville is situated between the Rappahannock River, the Chesapeake Bay, and the Piankatank River. It is known for being a vacation spot for those looking for sailing, fishing, and other activities associated with the water. Approximately 500-800 full time residents call Deltaville home; however, the town's population swells to several thousand in the summer months. One can find wonderful seafood restaurants, coffee shops, and small boutiques.
Historically, it has a renowned reputation of being the wooden deadrise boatbuilding capital of the Chesapeake Bay. From about 1900 to the 1990s, more wooden deadrise boats were built in the Deltaville area than anywhere else on the Bay. The largest deadrise ever constructed was built in 1927 by a Deltaville boatbuilder. Deltaville used to be largely a farming and fishing community, now boating tourism, and the ancillary boating service industry, like full-service marinas, ship wharves, and boating supplies have become highly important to the local economy.
The tip end of Deltaville is Stingray Point, which is commonly believed to have been named from the early 17th century: according to legend, Captain John Smith was stung on by a stingray there while exploring the Bay. Captain Smith is said to have given orders to his men for the disposal of his body, before a cure was given to them by local Native Americans, who lived along what is now called Antipoison Creek, in the Northern Neck.
Deltaville is located on Virginia's Middle Peninsula.